About us
QualityEssay.com is a company that is keen on providing a unique impact on the current state of custom writing service. We reckon that we can add up to students' efforts and thus help them succeed academically. One of the aspects that helps us on this way is our great ability to choose only the best and most qualified candidates for different positions (specifically writer's positions).
Due to the thorough and strict hiring procedure, we hire only the most experience and competent writers who have adequate skills needed for the completion of academic writing tasks of different complexity. Moreover, when hiring writers, we prefer those who have higher education and hold academic degrees (Master's or PhD). Furthermore, we do double-check whether the writer-to-be has also research skills as well as critical and analytical thinking skills apart from fluent writing skills. When you are short of time and when the deadlines become really pressing, you are welcome to rely on us for expert assistance.
When relying on our custom writing service, you can place multiple orders regardless of the disciplines, topics or subject areas. Our team of writers is sufficiently versatile, so they can cope with different paper types. We focus on providing authentic papers with unique content that are written speciically accprding to customer requirements. It does not matter how complicated or complex the instructions are – just be sure that once you cooperate with us, your paper will be written according to the specifications. Apart from excellent content, we do guarantee that the papers we provide will be free from plagiarism.
A Package of VIP Services
Top 10 Writers for

$10.95

VIP Support for

$11.55

Additional PLAGIARISM CHECK for

$5.99

Order Proofread by Top Editor for

$3.99

EXTENDED REVISION for

$2.00

SMS NOTIFICATIONS VIP Support for

$3.00
Become our

VIP client

! More details here!
Try our VIP services benefit from the incredible opportunity at a very reasonable price.
VIP details

The ultimate priority of our company is to ensure full customer satisfaction. Our customers can apply for a free revision within two days after the deadline expiration. However, if you do that, be sure that you are not allowed to change the original instructons – the revision can be only sent if you base it on the initial instructions and specifically pinpoint what parts of the assignment your assigned writer has not covered.
The main criteria for research paper writing:
• anti-plagiarism policy: we provide authentic papers only;
• one page equals 300 words;
• font throughout the paper should be consistent (preferably Times New Roman 12pt);
• marging from all sides of the page should equal to one inch;
• the text can be written either in double or single spacing;
• a customer is granted an opportunity to apply for a revision within two days after the deadline expiration;
• any citation style can be followed (however, always stick to the requirements);
• when you cooperatw with our service, you will get notifications on your email;
• cover page, table of contents, and reference page are provided for free;
• plagiarism report can be provided on demand for free.

When you cooperate with our comapny, you can choose your preferred writer and also contact our customer support team that will care for you concerning your inquiries. Our service is at your disposal at any time.
After you have filled out the order registraton form and made sure that you have submitted all order details, you should pay for your order. Without the order payment, your assigned writer will not start working on your assignment. When assigning writers, we make sure that they match your order requirements and that they specialize in your major or the subject area of your studies. When assigning writers, we do make sure that they have ample experience in your research field.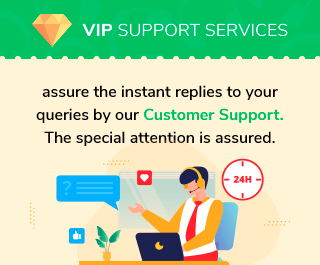 When you cooperate with our custom writing service, you need to be aware of specific peculiarities concerning the format of writing and the academic standards.When you order one page, please expect to receive 300 words of double-spaced text. Should you need text written in single spacing, please indicate that when sending requirements. In that case, when ordering one page, you will receive 600 words. If you do not have standard paper requirements but some specific ones assigned to you by your professor, make sure that you attach those formatting comments when providing instructions.
Our service provides a title page and a list of references for free. Revision can be applied for within two days after the deadline expiration. If the paper is long (over 20 pages), then free revision can be applied for within 30 days after the deadline expiration. When you request revision, keep in mind that there should be no changes of originally placed instructions.